VIA INTRACORP.CA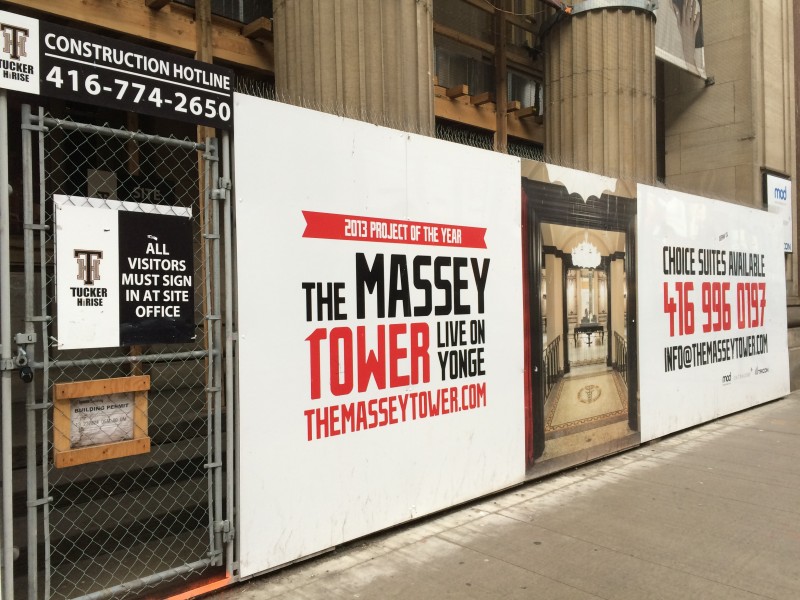 This month Margaret Kennedy, Intracorp's Director of Sales Administration, had the opportunity to visit The Massey Tower in Toronto. The Massey Tower is developed in partnership with Intracorp, MOD Developments and Tricon XII Limited Partnership . We asked Margaret about her cross-country trip from Vancouver to Toronto and here's what she had to say:
1. First of all, how was visiting downtown Toronto in Springtime?
It was a great trip. I was there on business for two days and it was definitely a whirlwind. In downtown Toronto, there are so many options for dining and shopping, plus Eaton Centre is right across the street from The Massey Tower.
2. You had the opportunity to visit The Massey Tower construction site. At this stage of construction, what stood out the most for you?
I really enjoyed visiting the construction site. What really struck me is the proximity of the adjacent buildings. You can see that the construction process will be complex as the tower rises out of from between the neighbouring buildings.
3. What do you think Homeowners will enjoy about The Massey Tower?
I think that Homeowners will love the look of the building and the central location right in the heart of Yonge Street. If you've seen the brochure, business cards and website, you'll see that they've done a brilliant job of incorporating the music theme (a nod to the historic Massey Hall) into everything they've done.
4. Toronto Maple Leafs or Vancouver Canucks?
Canucks all the way!