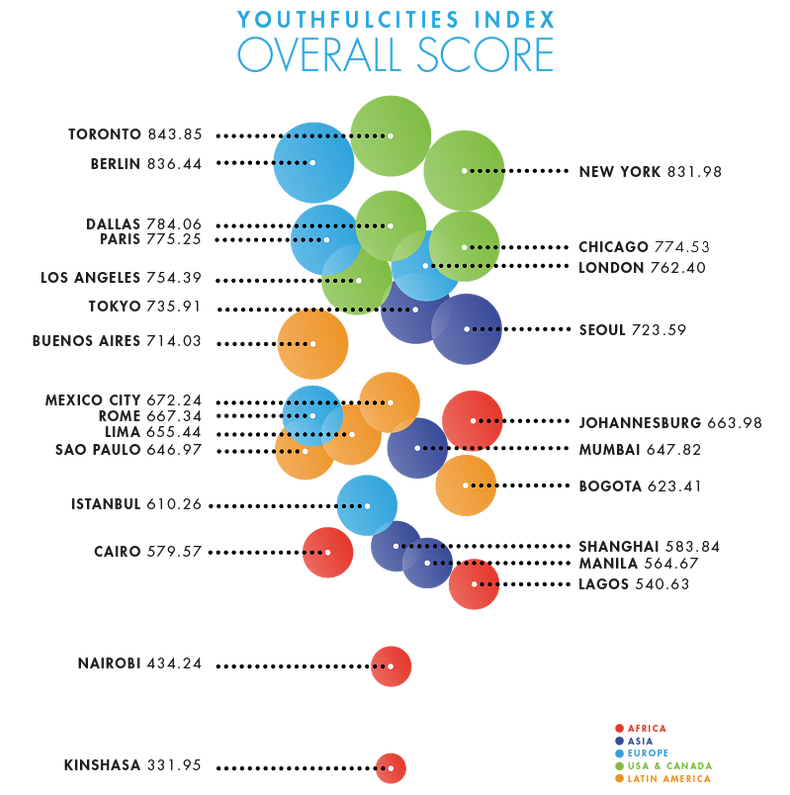 YouthfulCities is a collaborative global venture which was created by and engages thousands of youth around the world.
YouthfulCities is a global social venture that has worked with thousands of youth in 25 of the largest cities across the five major global regions to build a way to measure and map cities from a youthful perspective.
Youth are at the centre of urbanization. They add energy, vibrancy, creativity and digital age talent to cities.
The YouthfulCities INDEX ranks the world's top cities from a youth perspective, amplifying the voice of urban youth globally while inspiring change locally.
Learn more at www.youthfulcities.com