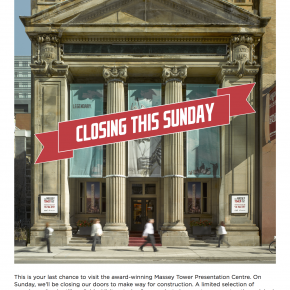 Make sure you come down and see the Massey Tower Presentation Centre this week before it closes on Sunday. Our team is standing by and would love to give you a tour.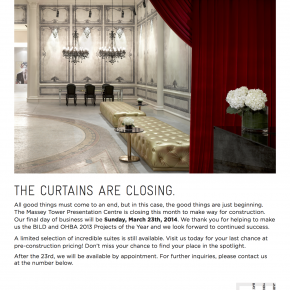 The Massey Tower Presentation Centre is set to close to make way for construction starting in April.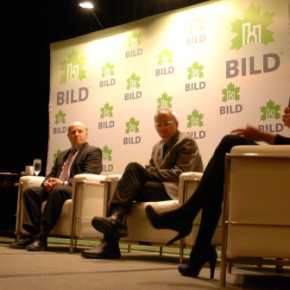 VIA TORONTO STAR On March 6, 2014, the Building Industry and Land Development Association (BILD) hosted "Building Futures in Toronto," a live and interactive conversation featuring Toronto Chief Planner Jennifer Keesmaat, councillor of Ward 20 Trinity Spadina Adam Vaughan, and councillor of Ward 5 Etobicoke Lakeshore Peter Milczyn. The discussion was moderated by BILD Toronto...